Why Hong Kong
Hong Kong is the best place in the world to do business:
Freely convertible currency with no restrictions on the movement in or out of capital
Common Law legal system administered by independent judiciary
Sound banking system
Low, simple and predictable tax regime
No tax on sales, capital gains, dividends, estate
Widespread use of English - both English and Chinese are official languages
Free flow of information with full access to all international media and social media
The home of free trade - no quotas, no tariffs, no exceptions
The world's freest economy, open to all
Outstanding infrastructure with world class airport, container port, and telecommunications
In addition to these traditional strengths, Hong Kong has strong backing from the Central People's Government:
Confirmation of One Country, Two Systems basis for administering the city, preserving its distinctive way of life
Important position in the national 14th Five-Year development Plan with eight key roles earmarked for Hong Kong

international financial centre
international innovation and technology centre
East-meets-West centre for international cultural exchange
international trade centre
international shipping centre
international aviation hub
centre for international legal and dispute resolution services in the Asia-Pacific Region
regional intellectual property (IP) trading centre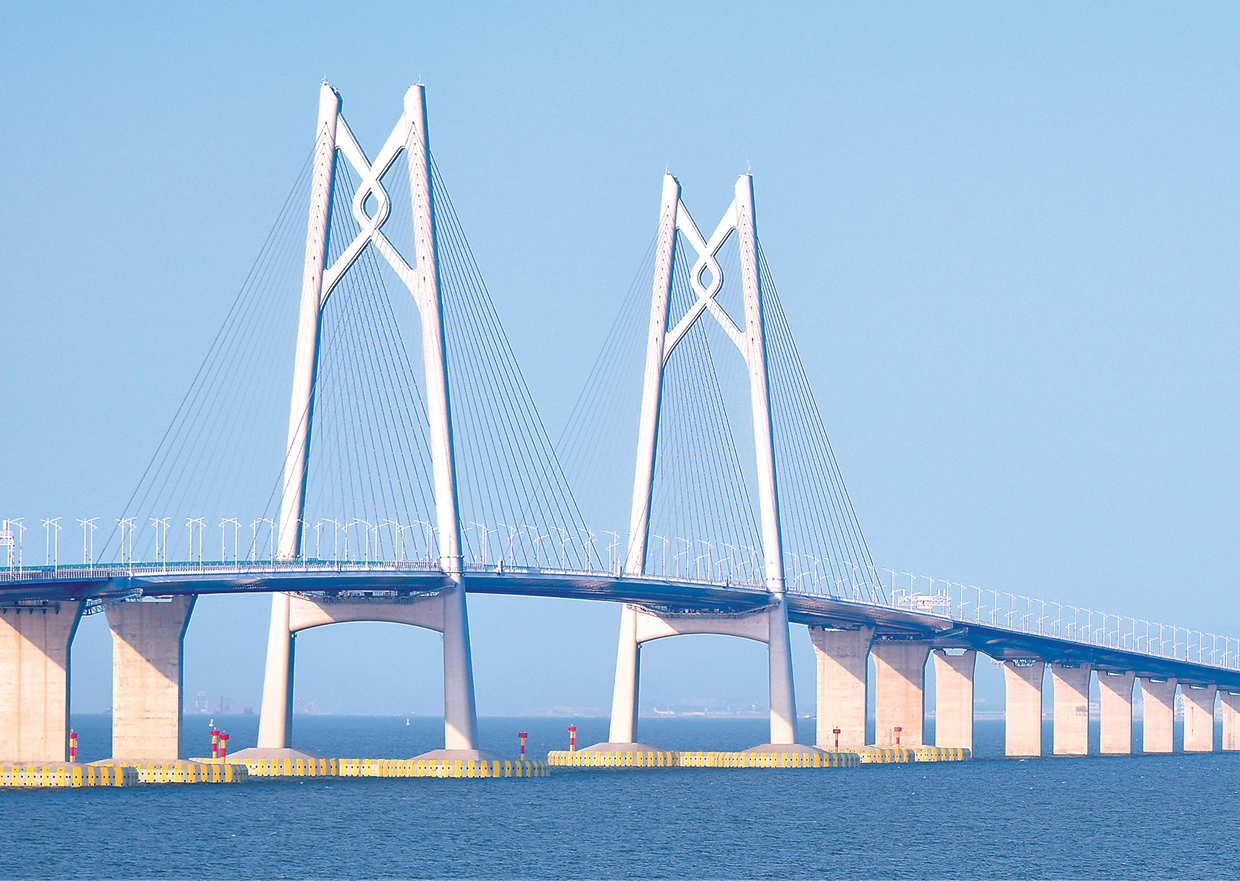 Guangdong-Hong Kong-Macao Greater Bay Area
The Guangdong-Hong Kong-Macao Greater Bay Area (GBA) comprises the two Special Administrative Regions of Hong Kong and Macao, and the nine municipalities of Guangzhou, Shenzhen, Zhuhai, Foshan, Huizhou, Dongguan, Zhongshan, Jiangmen and Zhaoqing in Guangdong Province. The total area is around 56,000km2, with a total population of over 86 million and a GDP of US$1,668.8 billion in 2020.
Being the most open and international city in the GBA, Hong Kong is known for its status as international financial, transportation, trade centres and aviation hub as well as its renowned professional services. Enjoying the dual advantages of "one country, two systems", Hong Kong plays an important role in the GBA Development. On the one hand, Hong Kong will facilitate and support the economic development of the region, with a view to enhancing the role and functions of the GBA in the country's two-way opening up; on the other hand, we will facilitate the development of industries in which Hong Kong's strengths lie in the GBA, capitalising on Hong Kong's strengths to serve the country's needs.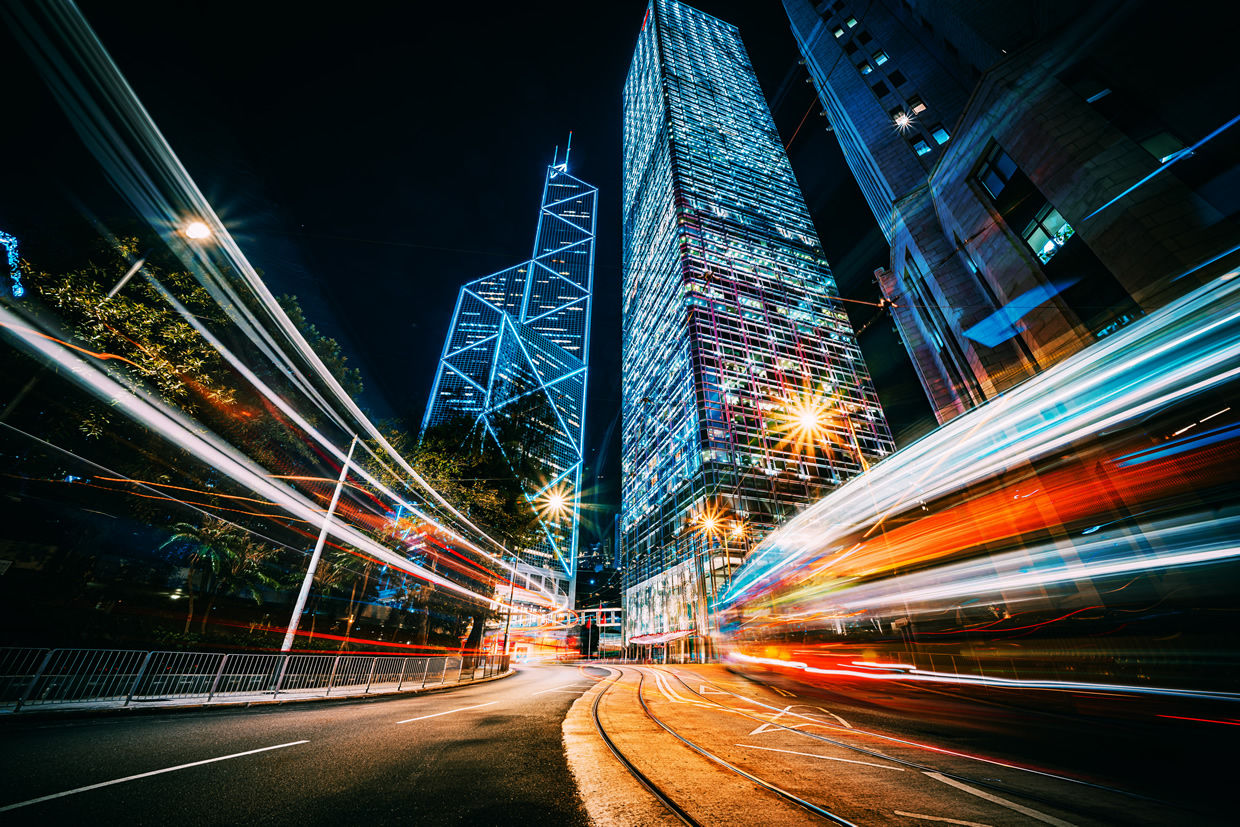 Belt and Road Initiative
"Belt and Road" (B&R) refers to the land-based "Silk Road Economic Belt" and the seafaring "21st Century Maritime Silk Road". The routes with strong emphasis on connectivity and international co-operation cover countries across Asia, Europe and Africa. It features co-operation priorities in enhancing policy co-ordination, strengthening infrastructural facilities connectivity, facilitating unimpeded trade, deepening financial integration and building people-to-people bond among countries along the routes.
The B&R Initiative seeks to promote market integration and forge new ties among different economies, with the objective of driving deeper regional development by promoting cooperation in a variety of areas, expanding business opportunities and encouraging people-to-people exchanges among different regions. Hong Kong plays a pivotal role in all these.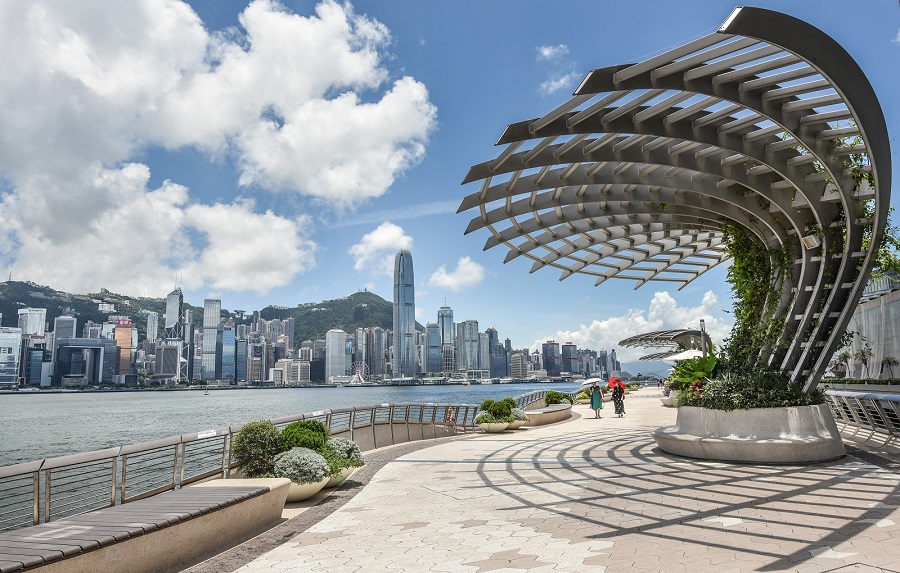 A Liveable Hong Kong
Hong Kong is a global dynamic city that has attracted people from all corners of the globe. Many are drawn to Hong Kong thanks to its compact size, vibrant lifestyle, beautiful scenery and welcoming international community.
An East-meets-West City
This rich cultural heritage is visible in almost every aspect of the city, from Canto pop and Chinese opera to Broadway musicals and acclaimed international dance troupes, orchestras and art fairs.
Hong Kong houses 18 different cultural museums including the M+, museum of modern and contemporary visual arts and the lately opened Hong Kong Palace Museum.
A Vibrant City
From street-side food stalls to Michelin star restaurants, the variety of food on offer in Hong Kong is one of the best in the world. There's something for everyone in Hong Kong, with a wide array of cuisines available for Hong Kong's international community.
Although Hong Kong is one of the world's largest metropolises, three-quarters of land is countryside. Beyond the city's towering skyscrapers and bright lights lies a completely different side of Hong Kong full of nature and wildlife, beautiful beaches, endless hiking trails and even a UNESCO Global Geopark.
The Kai Tak Sports Park, slated to open in 2023, will be the city's largest sports facility.
A Healthy City
Hong Kong ranks top-in-the-world in terms of life expectancy, one of the most commonly used in health indicators. The quality of its healthcare services enjoy renowned international standings and compare favourably with other advanced economies, both in terms of standard, efficiency and reliability.
A Safe City
Hong Kong's commitment to the rule of law and judicial independence is key to the city's prosperity and stability. Under the principle of "One Country, Two Systems" and the Basic Law, Hong Kong is the only common law jurisdiction within Mainland China.
Hong Kong is listed as one of the safest countries in the world by different publications and organisations. The city is a relatively crime-free society where people rarely fear for their personal safety.